This post brought to you by Manwich. The content and opinions expressed below are that of Frugal and Fun Mom.
Are Monday nights crazy for your family? I know they are for mine between homework, Dance practice, and just trying to get back into the work and school week routine.
I want to make meal preparation easy for any weeknight and Sloppy Joe Burritos have become an excellent dinner solution for us.
Plus, my family has tried all three varieties of Manwich Sloppy Joe and enjoy all the flavor combinations.
FYI, for other EASY Meals like this, be sure to visit Manwich Monday Recipes plus check out my Sweet Pepper Meatloaf and Sloppy Joe and Homemade Cole Slaw Pairing.
Just to show how simple these Sloppy Joe Burritos can be, I first prepared my ground beef along with Manwich Sloppy Joe Thick and Chunky Flavor according to the can's instructions.
I then placed this into the fridge for later.
That evening, I set up a variety of toppings for my family to choose from including Refried Beans, Lettuce, Shredded Sharp Cheddar, as well as Rice, Sour Cream, and Avocados.
After trying it out, my favorite combination is as follows! (Details below)
Sloppy Joe Burritos (Makes around 8)
1 Pound of Lean Ground Beef
1 Can of Manwich Thick and Chunky Flavor
1 Can of Refried Beans
2 Cups of White Rice Prepared
1 Package of Shredded Sharp Cheddar
2 Cups of Shredded Lettuce
1 Package of Extra Large Flour Tortillas
To get started I first heated the already cooked Meat in the microwave. Then, I spread 1/4 Cup of Refried beans in the center of the tortilla leaving room around the ends.
Next I added 1/4 Cup of the Manwich Sloppy Joe Mix and spread this across the top. I repeated this for the rice, and then topped it with 2 Tablespoons of Sharp Cheddar Cheese.
To finish I added 1/4 Cup of Shredded Lettuce and smoothed a small amount of refried beans over to the side.
Tip, the beans work well to help close the burrito once it is rolled and once it is all together, I sliced it in half.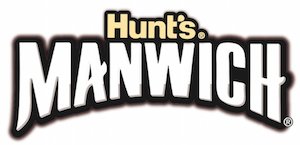 This is a delicious meal that is all in one and can be served hot or cold.
What other recipes do you add Manwich Sloppy Joe Mix to? Have you ever used it in Tacos or Burritos?
Be sure to visit Manwich Monday Recipes for other delicious recipes like this one and also look for updates at Follow Manwich on Twitter as well as Sign-up for ReadySetEat eNewsletter for additional meal inspiration.
I hope your family enjoys this easy weeknight meal solution just like mine does!
FFM